Audience Interaction, Unbelievable Pet Tricks, and Offbeat Humor Makes Our Stunt Dog Entertainment Team Perfect for Children and Adults Across the Midwest and Beyond!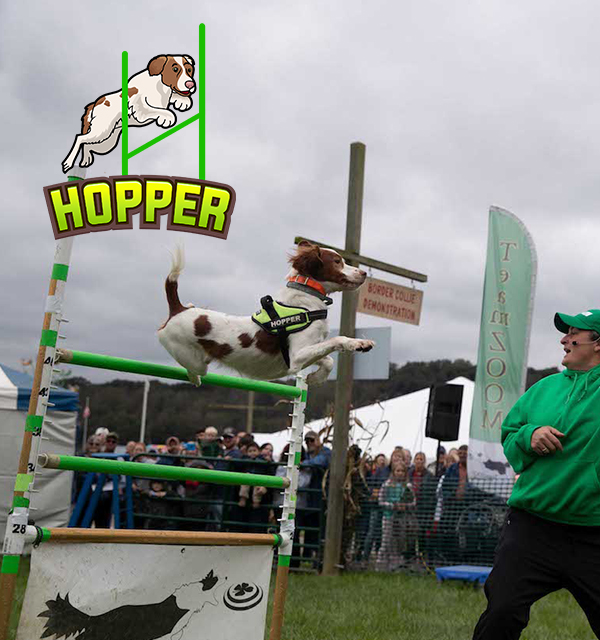 Are you looking for a unique entertainment experience for your next event that thrills and astounds your audience? Team Zoom is the dog variety show that not only wows crowds but keeps them in stitches the whole time. Our furry rescue dog comedians love to make crowds laugh while performing amazing feats of agility that entertain groups of all ages.
Our shows are perfectly suited for various events, including fairs, half-time shows, and even socially-distanced virtual performances. We tailor every performance to the audience and venue to provide a stunt dog show that the crowd will be talking about for days to come. Combining choreographed musical numbers and high-flying stunts, the lovable pups of Team Zoom have something for everyone.
From flying through the air to catch a frisbee disc, to showing off agility skills by darting through an obstacle course, our canine athletes perform the most amazing tricks. Our stunt dogs love to get the crowd involved as well, so get ready for you and your guests to be a part of the show with spectator games!
See Our Amazing Show!